Paige has become a baking queen. She loves making these hot pretzels from scratch.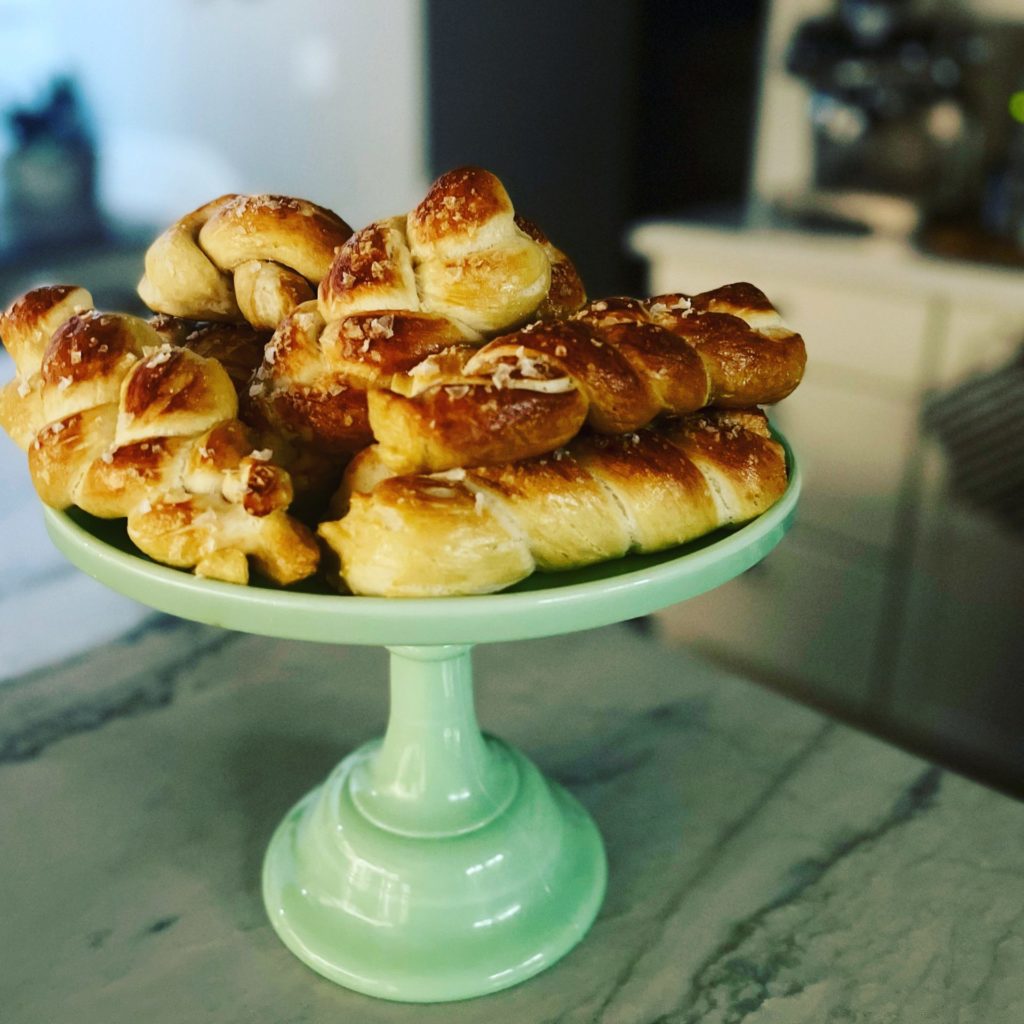 Initially she learned by using this recipe:
Now she has it memorized and plays around with different shapes and sizes. We keep a jar of yeast in the fridge & sometimes use bread flour. Good quality flaked salt is best for the top. If you want them darker keep them in the oven a minute or two longer. Enjoy!